Taormina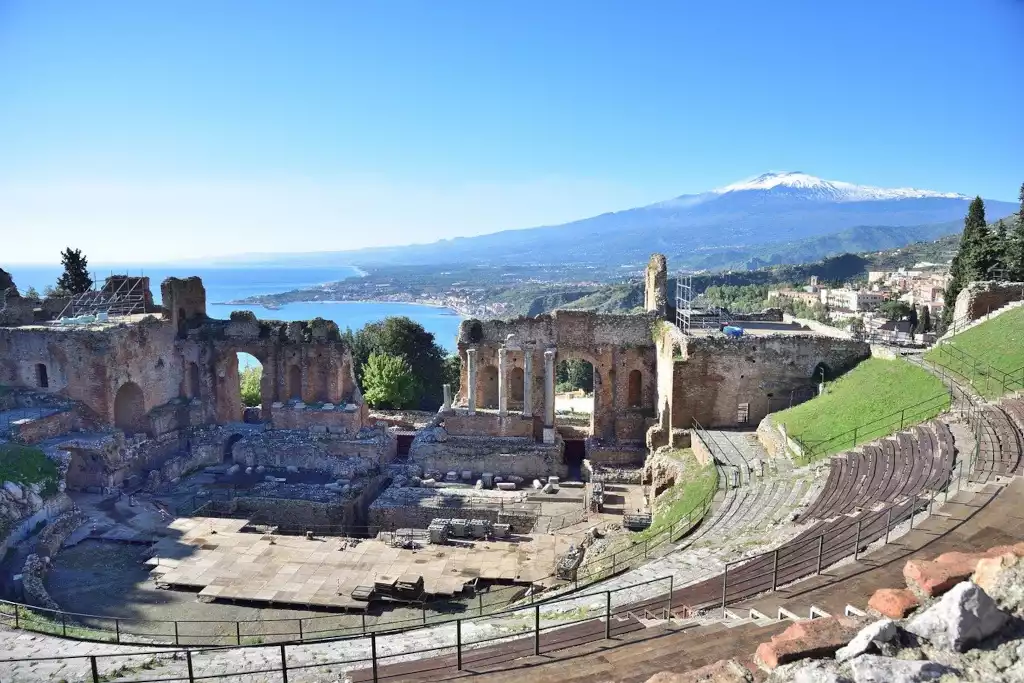 Taormina, a town that offers wide views of breathtaking landscapes, is often used as a starting point to reach the beach from the center, through a cable car overlooking the bay.
Here you will see one of the most famous Sicilian monuments, the Greek theater, and you will walk along Corso Umberto and in Piazza IX Aprile, up to the street of artists, animated by the folklore of Sicilian music. A visit to the botanical garden of the Villa Comunale will end the tour.
The multilingual tour guide is included with the agreed meeting points.
Admission tickets are not included.